FEATURED PRODUCTS
1.
OBLIQUE TYPE HIGH SPEED SINGLE FACE
2.
VERTICAL TYPE SINGLE FACE
3.
ROTARY REEL TO SHEET CUTTING
4.
SHEET PASTING (GLUING MACHINE)
5.
PLATEN DIE CUTTING MACHINE
6.
SHEET FED FLEXOGRAPHIC PRINTING MACHINE.
Product Range


FHD-600
SINGLE COLOUR SHEET FED FLEXOGRAPHIC PRINTING MACHINE
The machine is specially designed for higher production & sharp printing on paper, board & corrugated sheets. It can print with either water based ink or solvent based ink. Hard chromium plated impression roller is provided for sharp impression and quality printing. Variable speed controller with DC motor & Electronic Digital Sensor Counter with Panel Box is provided for economy in wastage and better quality.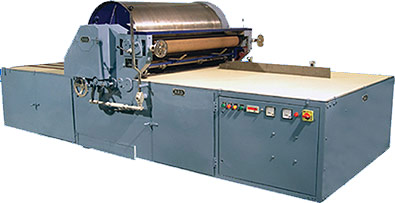 Technical Specifications:
Machine Size
52"x88"
62"x88"
Printing Area
50"x85"
60"x85"
Production Capacity (P/Hr.)
1200
1200
Motor Required (H.P)
2 H.P.
2 H.P.
Machine Height
62"
62"
Gross Weight
1800 Kgs.
2200 Kgs.
Floor Space
162"x82"
162"x92"
Next >>